Business Courses
Get Instant Access to our Online Business Courses!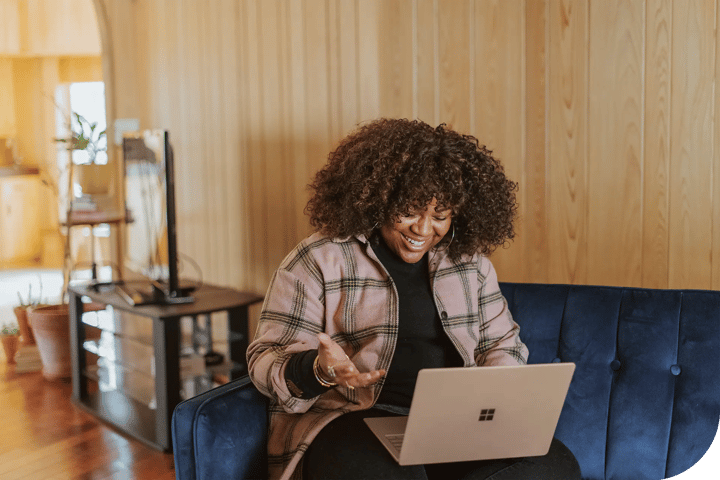 HOW TO HAVE A BOOMING BRIDAL BUSINESS
Does your salon offer bridal hair and makeup services but wish you could grow your bridal business and revenue? Learn the tips and tricks from award winning Bridal Hair & Makeup Salon experts!
SALON MARKETING ON INSTAGRAM
Learn a simple and successful approach to growing engagement, new guests, and raving fans! You don't have to have tens of thousands of followers to grow your salon business. But you do need to know how to be a Big fish in a small pond. That's what we are going to bring to the table.
MARKETING EMAILS THAT MAKE YOU MONEY
You're smart to want to focus on marketing emails because according to social media today, 55% of companies generate 10% of their sales from just sending emails. That's why we're taking this conversation to the next level.
EMPLOYEE HANDBOOK MUST-HAVES!
Think of this as your company playbook. I promise to keep this fresh, upbeat and exciting! PLUS just by signing up you'll receive a copy of the video class (will not be available for public) AND you'll receive a full copy of our employee handbook. BOOM!
SALON COMPANY ROLES & RESPONSIBILITIES
Learn the corporate structure for salon company roles & responsibilities! This exclusive class is for the salon owner who wants to be the Entrepreneur of their company without feeling a loss of control.
Here are the positions we will cover:
CEO (chief executive officer)
GM (general manager)
Director of Marketing
Social Media Manager
Education Directors
Hair Stylists
Guest Services
Bridal Coordinator
Administration, Finance, & Operations Manager
We are going to take you through EVERY SINGLE role title, role mission, role KPI (benchmarks), and the skills they need to have in order to be successful. We are going to share our EXACT list of each of their tasks & responsibilities!
This class is normally $397.00 per salon. Today we're giving it to you for $49 because we want MORE salons in our beloved community to have this information!
We've done all the work, so you don't have to! When you invest in this hour together, the ENTIRE guide is included!
GET FULL ACCESS TO THE VIDEO AND MATERIALS!!
Beyond the Technique Videos On-Demand


Check out these on-demand videos and classes that will inspire you, and provide valuable education any salon owner can use!
↓
MASTERING SALES THROUGH HUMAN INSTINCT
Is "sales" a dirty word to you? If you feel uncomfortable with selling, we got your back! Join entrepreneur, speaker, author and podcaster, Kati Whitledge, as she shares a new perspective on how to be successful in sales. The good news is, it's not about being pushy, and it's not about over-educating.
BUILD YOUR BEST TEAM THIS YEAR!
Serious Business Event
Growing your team with the people who are the best fit for your tribe is among the top challenges of salon owners in North America. For many, the recruiting process is exhausting and can feel like a vicious cycle.
The good news is, it can be easy, fun and extremely rewarding. Entrepreneur, speaker, author, and podcaster, Kati Whitledge, will share how to find the right people for your salon without wasting a ton of time and resources. She will reveal the framework behind successful recruiting that is easy to grasp and execute. Kati's common-sense strategies will equip you to become the most sought-after salon in your area!
BUILDING A PROFITABLE SALON
Can we agree to make 2019 THE year we grow our salon's profits?! If growing your salon profits is on the top of your 2019 to-do list, you are in the right place. Sign up for this special class and you'll learn all of these things!
What profit actually means + where does your salary live?
The exact formula and numbers to help your stylists earn six figures!
When and how to raise your prices.
What to AVOID so you don't screw yourself out of your hard-earned revenue.
FIVE WAYS TO MARKET YOUR SALON DURING THE HOLIDAYS
The holidays can be joyous and stressful. How do we compete with the crazy crowd of digital noise and distractions? What are three ways we can market our salons during the busiest time of year without sacrificing our profitability?
In this complimentary class you will learn the five most effective ways to market your salon. These are easy to apply strategies that anyone can employ. The even better news is, you won't sacrifice your additional revenue earned during these busy months because we are going to offer value-based marketing—no discounts—ever! YAY!
CREATING SUCCESSFUL FACEBOOK ADS FOR YOUR SALON!
There are two types of people this online class was created for.

1.) Those who love launching Facebook ad campaigns, but would like pro tips on increasing conversions.
2.) Those who are at the beginning stages of developing campaigns, and want to make sure they're getting the most bang for their buck.

During our time together you will learn:
How to determine WHO sees your ad (targeting)
Why they care about your ad--what is in it for them?
The new way to think about your ads (problem-promise-process)
How to write compelling copy that will make people click (messaging matters)
Which photo or video styles will give you the biggest return.
How much you should budget for ads and how long they should run.
At the end of the day, if we create an ad, we want to get a solid/positive return on our investment (ROI). So let's take our authentic charm and personalize the Facebook ad experience for the guests we REALLY want visiting our salon.
HOW TO GET NEW CLIENTS WITHOUT OFFERING DISCOUNTS!
Looking to earn over $286k in revenue this year? Ah, yes!! Kati Whitledge, the founder of Be Inspired Salon, and your beloved Beyond The Technique podcast host will share with you how her Meet Your Stylist marketing tool brought her salon a massive increase in revenue, WITHOUT having to offer any discounts--ever!
How many times do we offer first-time visitors a percentage off when they book their first appointment? How many times are we offering returning guests whom we haven't seen in a while the same opportunity if they come back? The question really is, how is that working for us? There is a better way!
Join founder & host of the Beyond The Technique podcast, Kati Whitledge as she shares the power of value-added marketing.