Tips and Tricks for Booking Clients Over the Phone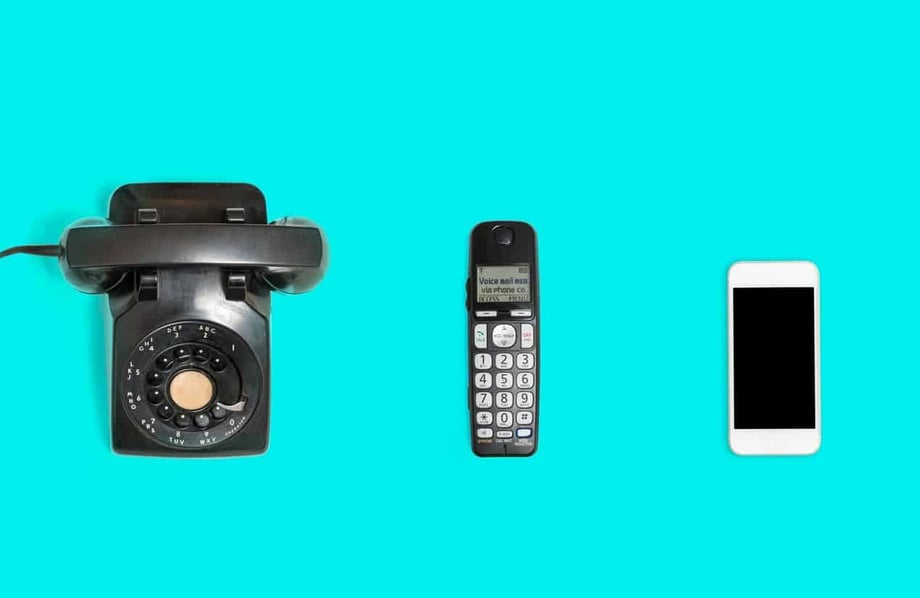 Welcome back!
We're onto the fourth part of our "Busy with Booking" monthly marketing mini-series, and this week we're going to share our best tips and tricks for booking clients over the phone.
Over the past few weeks we have discussed everything from providing booking opportunities online, to sending out follow-up emails and being proactive about pre-booking with current clients when you have them in the salon, because building relationships with our loyal clients is just as important as converting new ones.
Of course, we can't forget about those clients that come a-calling, literally. So, this week we're diving into our favorite tips and tricks for communicating with clients over the phone.
Tip #4: Be Both Patient and Positive When Booking Clients Over the Phone
How many of you have clients that still prefer to book over the phone? Whether we like it or not, many of our clients are accustomed to giving the salon a call when it's time to get on the schedule.
Whether it's our older clientele, intimidated by our online booking system, or that new client that isn't sure if she should be scheduling a highlight or a balayage, booking over the phone is inevitable. So, we want to share our favorite tips and tricks for communicating with clients over the phone.
Smile Loud and Proud
Did you know that 99% of our communication is non-verbal? Of course, when talking with clients over the phone we aren't given that luxury, so we're have to exaggerate our verbal cues to make up for it.
This is where smiling comes in. It might sound silly, but clients can hear a smile through the phone. The tone of voice that comes with having a smile on your face is noticeable, and clients will be able to sense that positive energy, which helps to kick the conversation off on a positive and productive note.
Get on That First-Name-Basis
It's harder to personalize the conversation when it's happening over the phone versus in person, so to compensate, you should use the client's first name as often as possible.
To begin, you should be asking for the client's name as soon as you answer the phone. Instead of beginning with, "Be Inspired Salon, how can I help you?" Try something like, "Be Inspired Salon, this is Sam, who do I have the pleasure of speaking with?"
Of course, you want to keep it organic, but you can weave the client's name into the conversation wherever you see fit.
Keep the Conversation Light
Whether you're chatting with a long-time client or a newer guest, you really want to build a rapport with each and every person that's calling your salon. Ask questions, keep the conversation friendly and work on building a relationship with each guest.
When it comes to new clients, you'll want to be asking questions about their hair history, their schedule, and their specific wants and needs. If you're on the phone with a loyal client that has been coming for some time, ask about their recent vacation or if they still prefer Saturdays as we move into the summer.
Be a Problem Solver
Clients often want the impossible, but instead of leaving them in the dark it's important to come up with solid alternatives when met with an unrealistic request.
Say a client calls the salon requesting an appointment with Whitney, she's hoping for a weekend appointment but Whitney only works Tuesday, Wednesday, Thursday, instead of leaving it at "no can do…" you'll want to offer up some alternative solutions.
Hi Lisa, I think Whitney would be a great fit! She doesn't work weekends but what if we set you up with an evening appointment instead? What time are you finished with work?"
If her heart is set on Whitney, she'll make it work. If the schedule is still an issue, offer some reassurance by saying something along these lines:
No worries Lisa, Whitney is popular among our curly girls, but we're lucky enough to spread her talent throughout the rest of the team! She's actually our in-house DevaCurl educator, so all of our girls train with her on the DevaCut. You'll be in good hands no matter who you choose to see, so let's look at who's available on Saturdays and go from there."
There are always good alternatives to every situation, so instead of leading the client to feel disappointed when they can't get their way, you'll want to offer up those other solutions and reassure them that they're getting the best of both worlds.
Ask Questions to Get Answers
Often when a client calls the salon, they aren't even sure what they're looking for and they want someone to walk them through it—that someone is you. If you really want to sell a client over the phone, you need to get to the bottom of what they're looking for and offer them an experience that meets their expectations.
In order to keep the conversation productive, you should be asking questions about their hair, their previous services and experiences, the products they use and the level of investment they're comfortable with. If you're chatting with a loyal client the same principals apply, make sure that you're checking in with them and affirm that you're meeting their needs and exceeding their expectations. You don't want the experience to grow stale, and you never know when a client might be considering switching things up!
We're big on booking and retaining clients here at Meet Your Stylist, which is why we created this amazing marketing tool, and more importantly, why we decided to share it with all of you!
For more salon marketing tips, sign up for our emails and don't forget to follow us on Facebook, Instagram and YouTube!
If you are interested in learning more about Meet Your Stylist, you can sign up for free demo here.
Related Posts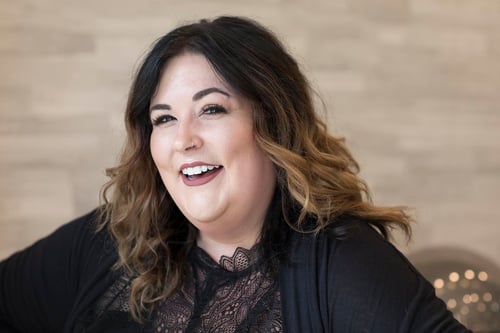 In this industry, converting clients is the name of the game. So, this month we want to focus on booking and really dive into all of the small gestures that prompt our guests to get on the schedule.
Read More

of Include Booking in your Stylist Bios