Events & Education
Changing the way owners are supported in their business...powered by mya
Join our seven-figure salon owners mastermind group, one-on-one coaching, online events, and more! We provide comprehensive support to owners—helping them increase their revenue, apply systems and processes, implement effective marketing strategies, recruit the best team members, and improve their overall operations.
Success Stories From Professionals Like You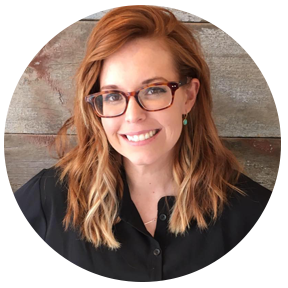 "In between mentoring sessions, mya's Beyond the Technique podcasts keep me continually learning. There are so many usable tips and tricks they share!"
Kate Smith | Owner 29Ten Salon
Why Hire A Business Coach
Who taught you how to run a business? For most, the answer is, no one! Most of us dive head first into the deep end and it's sink or swim. We get it because we've been there! Our Founder, Kati Whitledge, hired her first business coach in 2012. Within her first year of coaching, her salon's profit grew by over 838%! That's not a typo friends. It was a matter of learning and implementing new ideas.
Kati once heard, if you don't know where you'll be next year, you're already there. If you have a big goals and desire direction, an experienced perspective, successful strategies, and accountability, then one-on-one coaching is the right path for you!
There are three ways we can work together.
One
First, we can visit your salon for an in-person workshop. Who doesn't love education when it focuses on personal and professional growth?!
Two
The second way we can work together is through personalized one-on-one coaching sessions!
Three
We offer a high-level Seven-Figure Salon Owners mastermind group. Hear the best ideas, biggest challenges, and gain additional perspectives from other successful owners across North America who are just like you.
Meet Your Mentor
Kati Whitledge is a lover of the beauty industry, business, marketing and psychology. Here's a quick overview about Kati!
She's started four beauty industry brands
employs over 30 individuals
invests in real estate
married to Anson
has two kids, Nash and Veda
is a follower of Jesus and serves as a worship leader and in the pre-k children's ministry
lifts weights 3 days per week, loves cycling, and regularly practices yoga (and is a certified instructor—for fun!)
volunteers through her church for a variety of missions.
loves helping owners go from working in their business to working on their business.