How to Help a Salon Client Pick the Right Stylist Over the Phone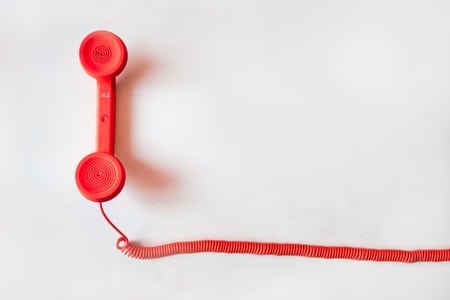 It has become standard best practice to offer online booking for salons, however, it's still common for clients to call the salon to book their next appointment. One challenge we can often face when booking a client over the phone is matching them with their ideal stylist, especially if they are a new customer. So today I want to provide you with some advice that will help you find the right stylist for clients who book through a phone call.
For many salons, it is standard procedure to book clients with a stylist who has the skills and technique that match the client's hair needs. Obviously if you have a client looking for a blonde balayage, you should book them with a stylist who specializes in color, but there is a different approach to booking clients that will help you retain them much longer!
What is that approach? Connecting your clients to a stylist that matches with not only their hair needs, but connects with them on a deeper, personal and emotional level. As salon owners, we often forget to think about the personalities, lifestyles and love languages of our guests. Humans are emotional beings and when we can connect with others on a deeper level, we create strong relationships. And as I've said before, we are in the relationship business! It's important for your client retention rates and overall business success to have your clients truly connect with your stylists.
The good news for you is that we've created a tool that makes implementing this new approach easy! Meet Your Stylist is an online survey tool that matches clients to the right stylist for them on their first visit. When we developed this tool, we combined psychological elements, digital marketing strategies and software UX in order to create the most efficient and effective platform possible. Meet Your Stylist is not a linear matching survey. The algorithms we built in this tool ensure an authentic and long-lasting connection with your stylist based on deeper emotional components.
And it works! In 2017, my salon (Be Inspired Salon) averaged 50 new additional guests per month! Our average guest spends $80 per visit and typically visits six times per year. Our net revenue increased by over $285,000 in one fiscal year! It's that awesome!
Now, Meet Your Stylist lives on your salon's websites, and visitors usually fill it out online. But that's not the only way to get them to complete the survey and find their perfect match!
One great way to utilize this tool is to use the Meet Your Stylist tool when you are on the phone with new a client looking to book! Heck, it's even great to use with existing clients when their top choice isn't available.
So, next time you have a client who doesn't know which stylist to book with, ask them if they would be willing to take a few minutes to walk through the survey with you. You can bring up the survey on your website and answer the questions on behalf of the client. After the results are in, you can provide your client with the top three stylists that are the best fit for them. This way they have multiple options for booking and they won't feel like they got stuck with the "second place stylist" if one of their matches is not available.
You can have this solution for your salon! For more information, or to book a demo, click here.
Related Posts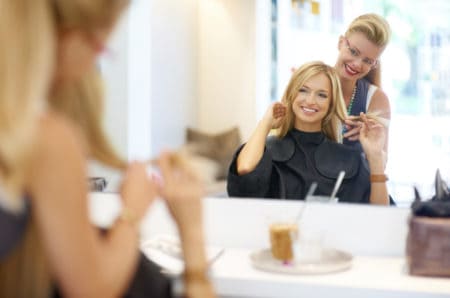 Many of you have probably heard me say this before, but I'll say it again — for Meet Your Stylist to be successful it has to be a central tool in your salon that everyone on your team is invested in. Think about a gym membership, just having a member…
Read More

of How to Talk About Meet Your Stylist in Your Salon