Things Got Serious at Serious Business® 2019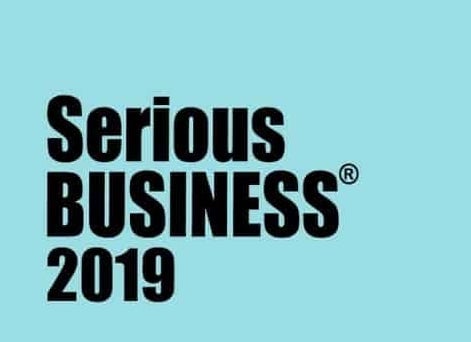 Serious Business® is the beauty industry's networking event of the year. The conference, put on by Neill Corporation, can be chalked up to a wonderful weekend gathering of like-minded individuals and industry leaders dedicated to personal development and bettering their business practices.
According to Neill, the purpose of Serious Business® is to expose, evoke, and evolve the thinking of its attendees in order to encourage business owners and all of their employees to reach their full potential. This year's theme, "Get Out of Your Own Way," well—it pretty much speaks for itself.
Our Meet Your Stylist team had the pleasure of putting together a booth for the Serious Business Exposition, while our incredible CEO, Kati Whitledge, took the stage as one of 2019's breakout speakers.
After spending an incredible weekend in New Orleans networking with and learning from some the biggest names in beauty, we compiled a list of the best business practices and partnerships available within our industry today.
Love to Learn? You're in for a Treat
In our industry, you can never stop learning and expos are a great place to study up on the many educational opportunities out there today.
At Serious Business®, we had the pleasure of sharing the floor with some of best educators in the industry. Our friends at Beauty Backbone had many visitors passing through their booth in order to learn more about the systems that ensure a solid salon culture.
Beauty Backbone offers a little bit of everything. From individual coaching sessions to help salon owners effectively communicate their desired culture to their team and their clients, to their download-able Train U education program which provides your team with the tools they need to pass that culture down to the next generation of stylists during training.
We were also incredibly impressed with Qnity and their platform for educating salon owners and managers on the best business and entrepreneurship practices. For creative professionals like ourselves, the technical side of running a business is often an afterthought. Qnity makes it their mission to help salon owners create breakthroughs in the back end of their businesses by strategizing in areas such as growth, profitability, leadership, engagement, and execution.
It's Time to Talk About Your P.O.S. System
We've all uttered the saying out of frustration at some point or another, but our next-door neighbors at Serious Business® certainly proved to us that not every P.O.S. system is a POS.
SalonBiz is salon software built with salon-owner intuition. At SalonBiz, they know that relationships are what make the beauty industry unique, and they've made it their mission to serve as moderator.
With features that allow clients to check themselves in, order their favorite products online, and text their stylists when they have questions—scheduling appointments and managing consultations has never been easier. And the best part? Their software translates seamlessly across all devices, which makes for a simple and succinct experience for all parties involved.
Need a Website Revamp? Look No Further
Let's be honest—we're not the most technically savvy group of industry professionals. And while there is much to be said for digital marketing, few salon owners are able to dedicate the time necessary to build their own business websites. That's where Imaginal Marketing comes in!
Imaginal Marketing is a salon owner's digital dream. At Imaginal, beauty is their native language with websites built specifically for the salon industry. They know the best practices when it comes to building your business site, with knowledge based on years of data from the top salons and spas. If you want a unique and user-friendly salon website, Imaginal Marketing has got you covered and then some.
In the Business of Building Relationships
We saved the best for last! Here at Meet Your Stylist, we know that as salon owners, you're in the business of building relationships, and we're here to help you bridge that gap.
Here at Meet Your Stylist, we dabble in a little bit of everything. We're a marketing tool and a retention tool—and we're one-of-a-kind! We're here to help you match your clients with the right stylist at your salon the first time, and in return, we're pairing your stylists with their ideal clients for a perfect workday, every day.
As a salon owner, your stylists' success is your success. Your purpose is to offer the best career path possible for those who have chosen our beloved industry and Meet Your Stylist is here to make that dream a reality.
If you're interested in learning more about what Meet Your Stylist can do for you, reach out to us at info@meetyourstylist.com with the subject line: We're Serious About Our Salon's Success, or sign up for free demo here.
If you met us at Serious Business® and forgot to pick up a pamphlet, email us at info@meetyourstylist.com with the subject line: We're Serious About Signing Up, and receive your special promo code for big savings.
For more salon marketing tips, sign up for our emails and don't forget to follow us on Facebook, Instagram and YouTube!
Related Posts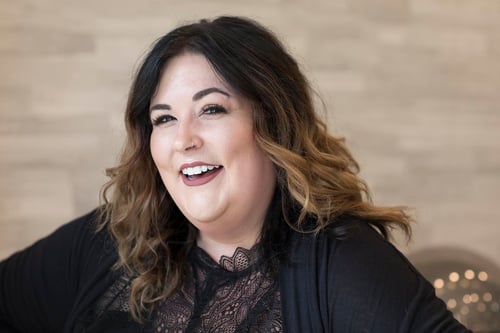 In this industry, converting clients is the name of the game. So, this month we want to focus on booking and really dive into all of the small gestures that prompt our guests to get on the schedule.
Read More

of Include Booking in your Stylist Bios