You've Got to Have a Good Team Page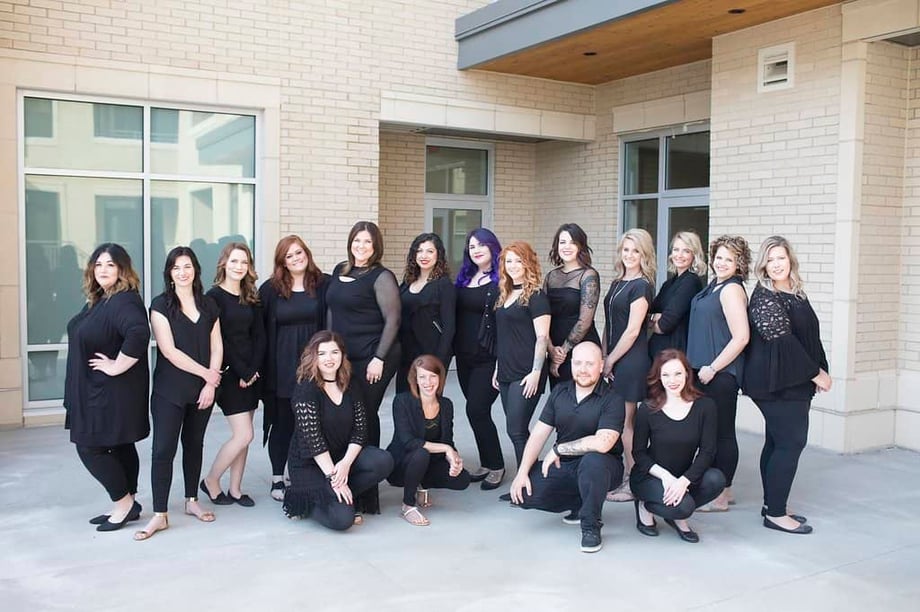 Hello again! We're back with the final piece of our four-part series on tips for your salon website. During the month of February, I have been sharing some of my best website-building secrets and this week I'm bringing it home with our final tip regarding your salon's team page.
Over the past few weeks, I have discussed the importance of providing your clients with the path of least resistance when it comes to booking and the power of including client testimonials and photos on your salon website.
Your potential clients are almost always going to peruse your website before their first visit. So, it's important to amplify your digital aesthetic with pictures. We also recommend that you include client testimonials on your salon's homepage in order to show your visitors what people are saying about your salon and remember to provide ample opportunities for booking. At the end of the day, your website's main purpose is to prompt potential clients to schedule appointments with you!
Tip #4: You've Got to Have a Good Team Page
First thing's first, if you don't already have a team page on your salon website, you had better get building. Your team page is going to be the most visited page on your salon website.
Curious as to why this is the case? Well, it's actually pretty simple—people connect with people. Potential clients who are visiting your site for the first time want to learn more about your stylists before they schedule their next appointment. This is why it's so important to have a creative, fun, and engaging team page on your salon website.
I encourage you to get crafty when it comes to creating your salon's team page because this is where many first impressions are made. There are a few things you should consider when building your team page, and I'm breaking it all down for you below–let's do this!
Head Shots Are High-Priority
As we discussed last week, images are essential, and head shots are top of the list. Potential clients want to see their options for themselves. So, you should include high quality head shots of each of your stylists on your salon website, and keep them consistent!
"About Me" Bios are All-The-Rage
Your stylist's bios are the best way to do digital introductions. These little blurbs are often the deciding factor in who a client chooses to book with, so get creative!
Yes, your bios should be kept short and sweet, but you also need to touch on more than just the stylist's service offerings. We're in the relationship building business, and one of the biggest rubs in our industry is clashing personalities.
So, why not include some of those personal details and fun-facts in your stylist's bios. Not only will this help you clients find the right stylist for them, but it will breathe some life into your website!
Your Team Page is the Perfect Place for Meet Your Stylist
Your team page is essentially a window into your salon. Its purpose is to assist potential clients in finding their perfect stylist, but you can make their decision even easier with the help of Meet Your Stylist.
No matter how much time you spend perfecting your team page, some clients will still feel overwhelmed with so many options. With fifteen bright and beautiful head shots smiling back at them, how could they possibly know who to choose?
With Meet Your Stylist, you can offer to aid in the decision-making process by prompting them to take your salon's personalized Meet Your Stylist quiz. Our quiz will factor in the technical, personal, and lifestyle preferences of each client in order to generate their top three matches within your salon!
If you'd like to learn more about creating an engaging team page for you salon's website, reach out to us at info@meetyourstylist.com with the subject line: "Teamwork Makes the Dream Work."
For more salon marketing tips, sign up for our emails and don't forget to follow us on Facebook, Instagram and YouTube!
Want to learn more about Meet Your Stylist? Click here to take the quiz yourself and get the full client experience! You can also sign up for free demo. We'll help you get your Meet Your Stylist link up on your salon's team page in no time!
Related Posts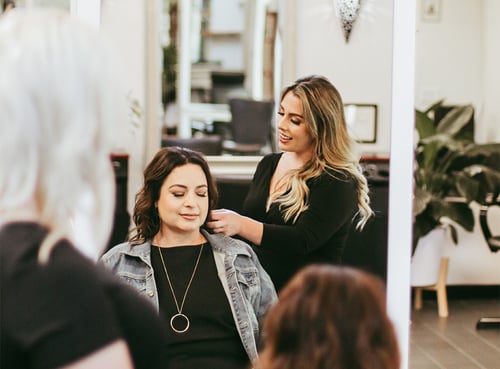 There is so much value in having your stylists' bios on your website. One of the reasons for that is, it's typically the second most-visited pages on a salon website! It's also an awesome opportunity to increase your SEO. (more on that in future conv…
Read More

of How to Create Unique Bios for Your Stylists