Photos Make or Break Your Website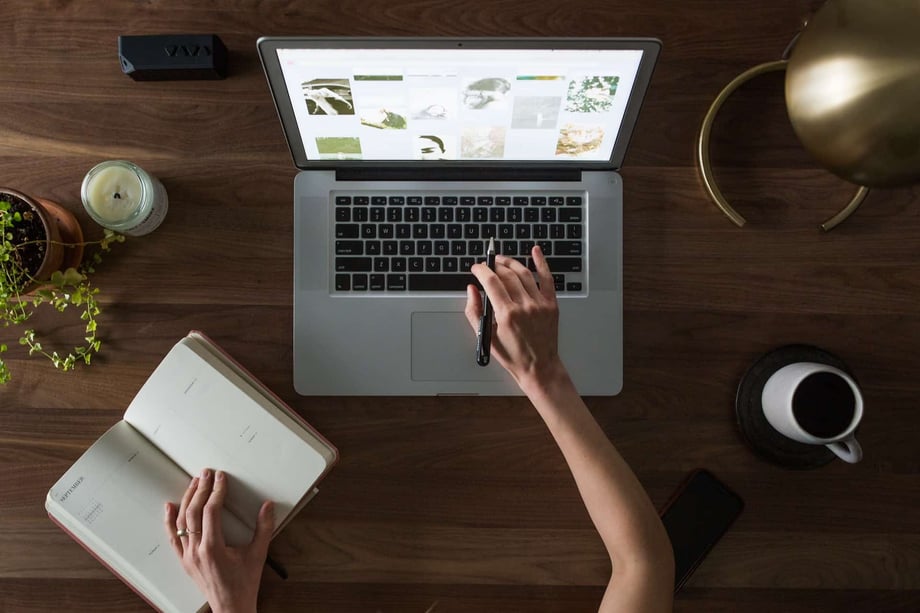 We're back with our four-part series on tips for your salon website. During the month of February, I'm sharing some of my best website-building secrets.
So far, I have discussed the importance of providing your clients with the path of least resistance when it comes to booking and the power of including testimonials on your salon website. Your potential clients are almost always going to peruse your website before their first visit. So, include some client testimonials on your salon's homepage in order to show your visitors what people are saying about your salon and remember to provide ample opportunities for booking—your clients should never have to backtrack to book their appointments.
Tip #3: Photos Make or Break Your Salon Website
In the beauty industry, we understand the power behind having an attractive aesthetic. But, in today's digital world, many of us are left wondering how that translates to our online presence.
As a salon owner myself, I know firsthand that technology comes as a foreign language for many of us, but I can't emphasize enough—we have to craft an equally attractive digital aesthetic in order to be truly successful.
The good news is, this is so easy to do. When it comes to creating a beautiful and engaging website, the most important element is the imagery. Visitors to your website don't want to set time aside to read large blocks of text, they want easy-to-absorb images and photos. Images of your salon's interior, head shots of your stylists, and even pictures of your products do so much more for your aesthetic than wordy descriptions.
As I've said before, a potential client's first introduction to your salon will often be digital. So, including pictures of your interior will help to ease the natural discomfort of stepping into a new space for the first time.
Additionally, people connect with people. So, including head shots of each of your stylists along with short and sweet "about me" bios is a great way to set up that digital "meet and greet." Plus, they'll know who to look for during their first visit to your salon.
Finally, product shots do wonders for selling retail. Whether a new customer is looking to purchase products from you or a long-time client is attempting to place a refill order online, your clients will likely remember the packaging before they remember the names of their recommended products.
Not to mention, photos are a secret weapon when it comes to improving your search-ability online. You can use your photos to drastically improve your SEO, or Search Engine Optimization. Including pictures and images on your salon website let's Google know that you're active, and in return you're more likely to pop up in those first few hits when a potential client is searching for a salon in their area.
If you'd like to learn more about how pictures can improve your SEO, reach out to us at info@meetyourstylist.com with the subject line: "So Into SEO", and be sure to check out our Beyond The Technique blogpost: The Secrets Behind Search Engine Optimization.
For more salon marketing tips, sign up for our emails and don't forget to follow us on Facebook, Instagram and YouTube!
If you are interested in learning more about Meet Your Stylist, sign up for free demo here.