Create a Customized Welcome Video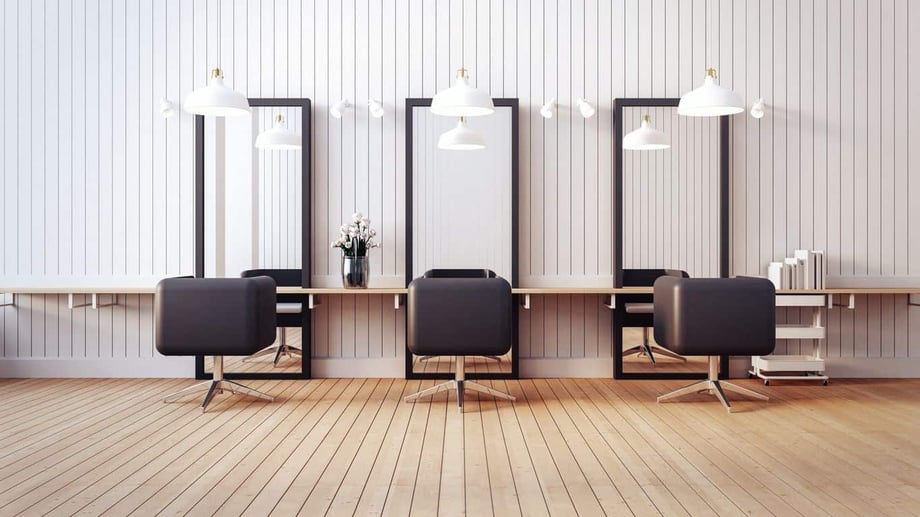 Welcome back! We're onto part two of our "Make It Personal" monthly series. Throughout the month of March, I'm getting personal with all of you about the importance of personalization in salon business.
Last week, I discussed the impact of creating personal and playful stylist bios. Your potential clients are going to head straight to your team page when visiting your salon website for the first time. Why? Because they want to learn more about each of their options before they select their stylist.
So, instead of just listing skills and services, get personal with your people by including some "fun facts" about each of your stylists. The more creative, the better!
Tip #2: Create a Customized Welcome Video
Of course, before your potential clients can click on your team page, they have to pass by your homepage. Think of your homepage as your landing page, all of your visitors must pass through the gates before they can get to wherever they're looking to go. So, make it worth the stop!
Because your homepage isn't a place your potential clients expect to linger, you'll have to create an engaging experience in order to capture their attention. For this reason, your homepage is the perfect place to include a customized "Welcome" video.
A video is a great way to create an engaging experience for your clients. It's the perfect way to do that digital introduction, and you could even incorporate a few client testimonials to really seal the deal!
Your "Welcome" video should essentially serve as a virtual tour of your salon. You could take viewers through the entry, introduce them to the front desk team, weave through the salon chairs and show off your stylists, taking each client through the entire space.
For first-timers, your "Welcome" video acts as an introduction to your salon and really allows potential clients to feel comfortable in your space before they even sit in your chair. How awesome is that? Not to mention, it gives them the opportunity to put faces to the names of stylists they may have already heard about from friends, family or social!
A "Welcome" video is the perfect way to personalize the salon experience before it really is personal, or before your potential clients actually schedule appointments with you. It's a great way to extend a hand and engage with your people and ultimately, it's the first step in turning your website visitors into life-long clients.
If you're interested in an example of a creative customized welcome video, reach out to us at info@meetyourstylist.com with the subject line: Take Me on a Virtual Tour!
For more salon marketing tips, sign up for our emails and don't forget to follow us on Facebook, Instagram and YouTube!
If you are interested in learning more about Meet Your Stylist, you can sign up for free demo here.