Why You Should Be Offering Benefits for Your Salon Team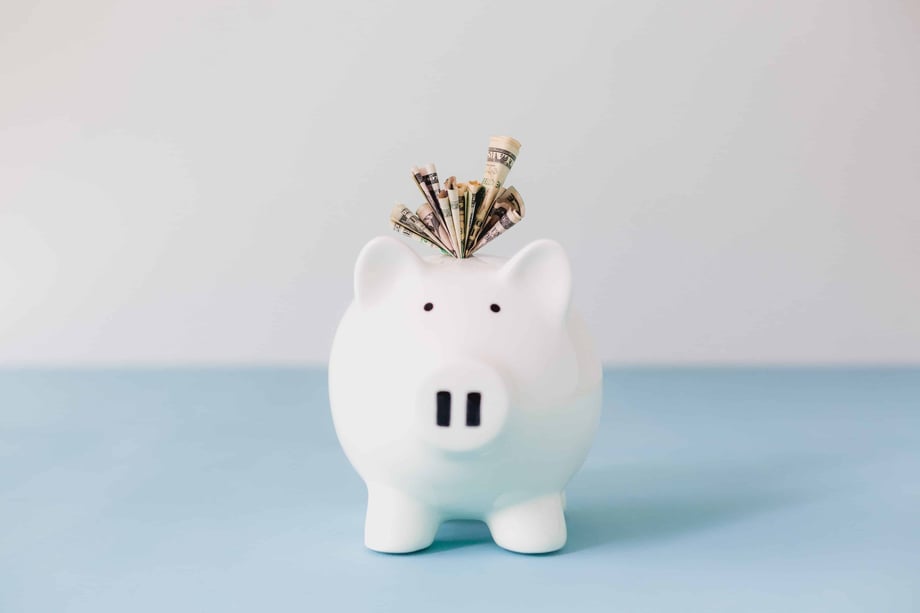 Want to know the best way to support your team and secure your top performers? Offer benefits for your full-time stylists!
For some of us, providing benefits isn't even an option, our states require it. But for others, offering healthcare or dental insurance for our stylists isn't even a part of our state's regulations. And of course, it all depends on the kind of "employees" you're hiring. So, it begs the question – should we still do it?
The answer is a resounding YES. Of course you should offer benefits for your full-timers. As a salon owner, you should strive to be in a place where you can offer benefits for your team whether you're required to or not.
Your stylists work hard. Some of them support themselves, some of them even support their families and as the salon owner, it's up to you to support them.
So, What Does This Actually Look Like for the Salon Owner?
Of course, providing benefits will look a little bit different across state lines and there are certain requirements that you'll have to meet depending on how you run your business, but we'll break down the basics.
Let's Talk Benefits for Full-Time Employees
If your stylists are considered employees, they must be paid a wage, salary or commission from you, the salon owner, who then pays all applicable state and IRS taxes. Each stylist on your team would be given a W-2 form at the end of the year which states all money earned for that year, as well as taxes withheld for these purposes.
If your stylists are considered full-time employees, which in most states means working thirty hours or more, the salon owner is also almost always required to offer health and liability insurance.
In this case, the salon owner usually pays a percentage of the cost of the insurance for each stylist on their team, and it's up to the stylist to decide whether or not they're willing to opt in and cover the rest of the cost themselves. Offering other benefits like vision, dental, paid time off, etc. tend to be optional.
So, should you stick to the basics?
Like we said, if you have full-time employees, you're likely required to offer health insurance at the very minimum. Some of your stylists will take you up on it, others might be under their spouse's plan and some of your team members might not even be off of their parent's insurance yet, so don't freak!
While it's perfectly fine to start with the basics, if you really want to show your team that you care, you might consider offering some additional benefits down the line. The best way to get this conversation started? Ask your stylists what they'd be most interested in earning next. Then, sit down with your team and map out a plan that will get you there.
Insurance for Independent Contractors
If your stylists are hired as independent contractors, they're essentially self-employed. They operate their hair business independently from you, the business owner. This means that unlike an employee, they don't have to adhere to a specific schedule. Instead, they can build their own hours and are then paid on a service-by-service basis instead of being on the salon owner's payroll.
With this system, the salon owner usually dictates the services available and the prices they're listed at. They also supply the products, tools and equipment for their salon team.
This also means that the stylist is technically responsible for their own taxes and insurance. Each stylist receives a 1099 form at the end of the year with the total amount of services rendered with no taxes withheld.
So, do I offer insurance at all?
At the end of the day, it's up to you as the salon owner to decide whether or not you're going to offer insurance for your independent contractors. The incentive? You'll be able to create that same supportive, team dynamic even though your stylists technically run their own businesses under your umbrella.
You can always work with an attorney to devise a plan that makes sense based on your salon's earnings so that you're able to offer these perks without giving away the farm.
Don't Forget About Booth-Renters
If your stylists are booth-renters, they're leasing a space from you, the "salon owner" for a flat fee. Their businesses are considered independent and remain separate from yours.
Booth-renters set their own hours, prices, book their own clients, and collect the fees for their services. They are solely responsible for providing their own products, tools and necessary equipment. They're also required to pay their own taxes and insurance, and at the end of the year, they turn in their 1099 forms to you.
So, should I be offering my booth-renters benefits?
Again, ultimately it's up to you. If there's one way to show your team you care, it's by investing in their livelihood. Crunch some numbers and see if you can make it happen – your team will thank you.
No matter what business relationship you enter into, if you really want to create a solid and secure work environment for your team of stylists, it's time to start offering benefits.
For more salon marketing tips, sign up for our emails and don't forget to follow us on Facebook, Instagram and YouTube!
Are you interested in learning more about Meet Your Stylist? You can sign up for free demo, here! Are you ready to join our amazing salon community? Become a Meet Your Stylist salon today, here.